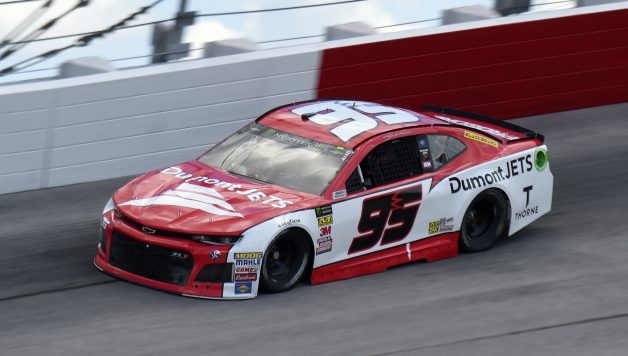 Due to health circumstances, Kasey Kahne unable to finish Cup season
Kasey Kahne has struggled to stay hydrated when racing the last few months. On Tuesday, he announced he will not run anymore NASCAR events in his career.
Kahne, 38, planned to step away from the Cup Series after 2018 anyway. But his final year in stock car racing's elite level has come to an early end.
"To say I'm disappointed after receiving the results that I was not medically cleared for the remainder of the season following a test session at Charlotte Motor Speedway last week is an understatement," Kahne said in a social media post. "It was my hope that everything would go well and I would be able to finish out the season in the #95 for Leavine Family Racing. Unfortunately, that's not the case."
He last raced at Darlington Raceway in early September but suffered severe heat exhaustion from the 500-mile event. He's missed the last five races since then, and won't run the final six of the year.
"Out of the racecar I am perfectly healthy, I feel great, and the doctors determined that I have no underlying health problems," Kahne wrote. "My body just can't handle extended periods of time in the race car and we weren't able to control the sweat ratio to keep me hydrated enough to prevent any permanent damage to my body."
The LFR driver is also the owner of Kasey Kahne Racing, which is a World of Outlaws sprint car team. Although he won't be in stock cars anymore, he plans to continue competing on dirt.
"I am looking forward to getting back in a sprint car soon," he wrote. "With much shorter races and open cockpits, there is no issue with my health or hydration with that type of racing.
"See you all soon at the dirt tracks, and thank you for sticking with me over the years."
Photo: John Harrelson / NKP