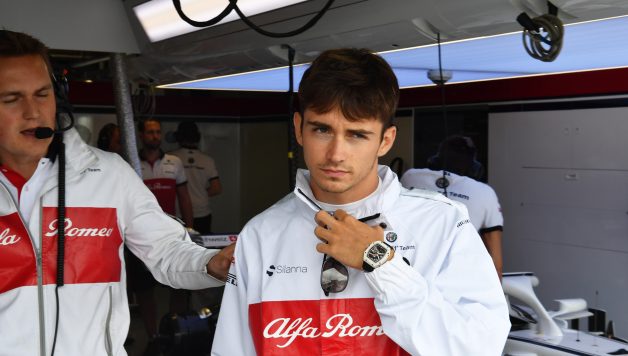 F1 analysis: Raikkonen and Leclerc swapping rides for 2019
On Tuesday, the unsurprising news broke that Charles Leclerc will join Scuderia Ferrari for the 2019 Formula One season while Kimi Raikkonen will head to the Alfa Romeo Sauber F1 Team.
Raikkonen began his F1 career with Sauber. Leclerc has run his rookie season with the team after winning the 2017 Formula 2 championship.
Leclerc, 20, is getting the chance of a lifetime. At his age, he'll have the opportunity to win races and contend for a title. He'll be racing with Sebastian Vettel and battling the Silver Arrows of Lewis Hamilton and Valtteri Bottas. A racecar driver can't possibly ask for a better opportunity than that.
For Raikkonen, his two-deal year with Sauber is a homecoming. He ran the 2001 season with the team and began a 16-year career that has seen him compete with McLaren, Ferrari, and Lotus.
He competed with the Italian team from 2007 through 2009, and again from 2014 to the present day. In his first stint with the organization, he won nine Grands Prix and a world championship.
Since 2014, Raikkonen has failed to win a single race and hasn't finished better than fourth in the standings. He's clearly been the 'No 2' guy behind Vettel since he joined the team in 2015.
Driving for Sauber is a downgrade car-wise, but it seems like Raikkonen just wants to remain in F1. He's the oldest racer in the field, but his fans are loyal and don't want him to the hang up the helmet yet.
But how badly do his supporters want him to be successful? Jalopnik reported that more than 88,000 Ferrari fans signed a petition begging the team to keep its current driver lineup for next season this week.
So with Raikkonen joining Sauber, who will be his teammate? Marcus Ericsson is currently Leclerc's teammate, but he hasn't confirmed that he'd return in 2019. Italian driver Antonio Giovinazzi has been rumored to join the team next year. With Raikkonen securing one of the two seats, Giovinazzi could end up replacing Ericsson.
Photo: Alfa Romeo Sauber F1 Team