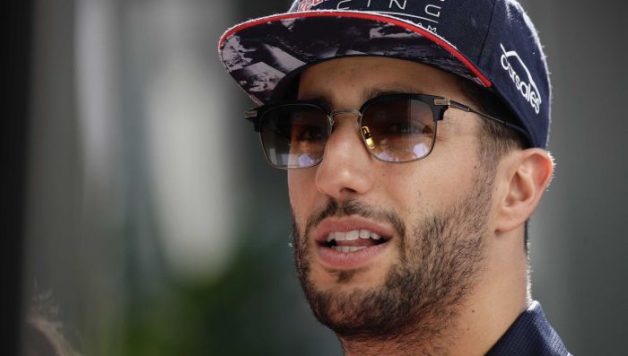 Haverlin's Hot Take: Daniel Ricciardo's decision to race for Renault in 2019 is a little mind-boggling
On Friday morning, Renault Sport F1 Team announced that Daniel Ricciardo would join the organization and be paired with Nico Hulkenberg for the 2019 Formula One season.
Ricciardo, who's been a part of Red Bull's program since 2008, has won seven F1 Grands Prix with the team and has finished third in the world championship twice over the last five years.
He has two wins this season (China and Monaco), and is currently fifth in the standings, but only has two podiums to show for it. He's suffered three mechanical failures as has teammate Max Verstappen.
Renault, which supplies power units for Red Bull, has been scrutinized for its failures on race day. After the Hungarian GP, Verstappen and Red Bull Team Principal Christian Horner accused Renault of building unreliable engines, and there's now a tremendous amount of tension between the two organizations.
The good news for Red Bull is that the team is switching to Honda power in 2019. The bad? There are still four months left in the 2018 season.
Horner and co. will have to endure the rest of the year with Renault and also consider who they want to replace Ricciardo. The obvious prospect is Pierre Gasly, who competes with junior team Toro Rosso, but Carlos Sainz, Hulkenberg's current teammate, could be in play, too.
Despite all the turmoil between Red Bull and Renault, they have seen success over the last few years. For Ricciardo joining Renault next season, it's certainly a downgrade car-wise. With Red Bull, he can at least contend for wins against Mercedes and Ferrari. With Renault, he's not going to earn many podiums unless the organization finds more pace.
So why would Ricciardo join a team with a slower car?
"It was probably one of the most difficult decisions to take in my career so far," Ricciardo said in a Renault press release. "But I thought that it was time for me to take on a fresh and new challenge. I realize that there is a lot ahead in order to allow Renault to reach their target of competing at the highest level but I have been impressed by their progression in only two years, and I know that each time Renault has been in the sport, they eventually won."
Ricciardo has competed in Renault-powered cars since 2007 when he joined as a junior driver, so there's the familiarity aspect. But he probably won't see immediate results next year, unless the Red Bull-Honda pairing is a failure.
Ricciardo's decision to leave Red Bull certainly comes as a shock. Who will become Verstappen's teammate? If it isn't Sainz, what happens to his F1 career?
"We will now continue to evaluate the numerous options available to us before deciding on which driver partners Max Verstappen for the 2019 season," Horner said in a statement. "In the meantime, there are still nine races left in 2018, and we are fully focused on maximizing every opportunity for Max and Daniel for the remainder of the season."
DISCLAIMER: Thoughts and opinions reflected are only those of the writer. Follow him on Twitter @JohnHaverlin
Photo: Pavel Golovkin / AP