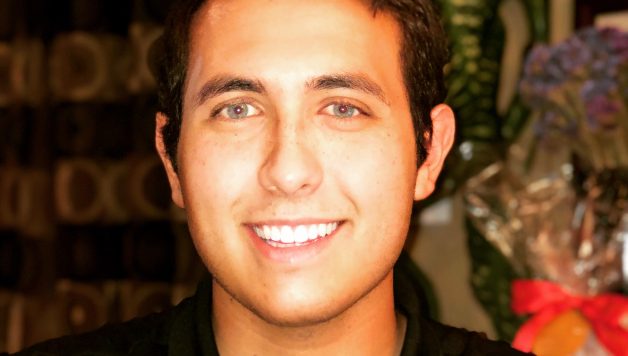 Where's Spencer?
Published On June 27, 2018 |
Top Posts
By Spencer Hill
The biggest week of my race season has finally come as we checked into Motel 6 in Lodi, California to begin our 2018 campaign for a treasured bear trophy at the California Speedweek. California Speedweek is a unique event, attracting drivers from all over the world to race at four different tracks in just five days. In fact, Speedweek has gained so much popularity in recent years that promotors of the week-long event have capped out maximum car entries for each class at 50. Teams will meet for the first time at the Dixon Speedway in Dixon, California on Tuesday night. From there, they will begin their march south to race Delta Speedway in Stockton on Wednesday, followed by a short break in the action on Thursday. This will allow teams to travel to the last two legs of the week to round action out in Visalia at Plaza Park Raceway on Friday before concluding things in Lemoore on Saturday night.
Last year was a roller-coaster feel for us as we were doing a lot of things for the first time that our competition had been doing all year long. My first attempts at single-car qualifying in a dirt car also happened to be our first laps that were up-to-speed at each of the four tracks that we went to which we quickly figured out was a major setback each night. A lot of people might not know that California Speedweek sets their main event lineup based on a points system. That means, essentially, you must have a stellar qualifying lap and heat race run to avoid heading one of two B-Features. Unfortunately, with the lack of experience in both single-car qualifying and general track knowledge, we never had a great qualifying run posted and struggled to make it up in the heat race. Every night I was forced to race my way into the Main Event through a B-Feature and only made the show at Delta Speedway and Lemoore Raceway on nights two and five with a best finish of 16th on the final night in Lemoore, CA.
With the rookie struggles from last year behind us, I am ready to get to Dixon on Tuesday to strap back into our non-winged #4s Micro Sprint with redemption on the mind. As the lone New Mexico entry this year, we have made a lot of setup changes this year that I think will improve performance quite a bit, and now I am able to take all of the things that we learned last year and apply them to how we attack each track this week. Fueled by VP Racing Fuels, I know that this #4s Factor One Chassis will be much better and I am excited to do what it takes to bring SEH Motorsports, Hassell Racing, 26 Promotions, Bell Racing USA, Matt's Mobile Detailing, as well as all my friends and family to victory lane.