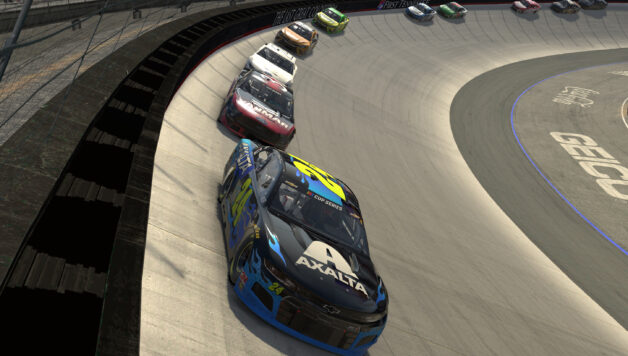 What would the eNASCAR Pro Invitational iRacing standings look like today?
While the eNASCAR iRacing Pro Invitational Series is just an exhibition series, it is still interesting to see what the rankings would look like if a points system were implemented.
The New Mexico Motorsports Report has created a hypothetical points system, but let's explain how it works:
1) Since this series is just a race-by-race situation and there is no playoff format, we did the standings in the pre-Chase (2003 and earlier) format. Whoever has the most points is the leader. There obviously aren't any stage points or bonus points for wins.
2) Like the modern NASCAR points system, the winning driver gets 40 points. Second place gets 35, third gets 34, etc. But we also award one point for leading a lap and another point for leading the most laps. So, the most a driver can earn in one race is 42 points.
Every driver that has competed in one of the three Pro Invitational events is included. It doesn't matter if the driver is full-time in another series and can't compete with the Cup Series regulars anymore. We added them anyway.
3) Drivers that get disqualified aren't awarded any points. For example, Daniel Suárez has been in two of the races but has zero points because he's been parked both times.
OK, now that we have established the points rules, how would the standings appear?
We will continue to update this list each week as long as the Pro Invitational Series continues.
Photo: Chris Graythen / Getty Images via iRacing