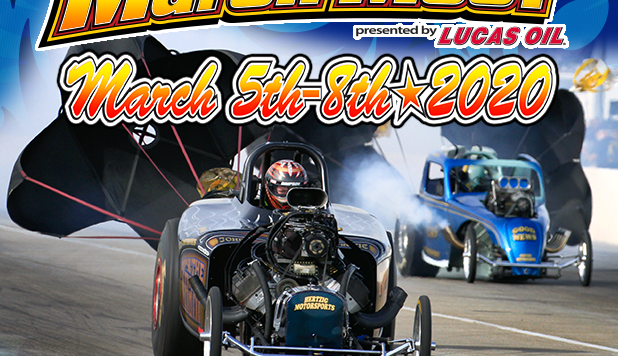 The Good Vibrations Motorsports March Meet presented by Lucas Oil will take place again this season at the Auto Club Famoso Raceway this March 5-8 in McFarland, California, just north of Bakersfield.
Each year, hot rods, funny cars, and wheel standers visit the famous West Coast dragstrip, where drivers showcase their skills and provide excitement for Californian motorsport enthusiasts.
Dale Fackler will be on-site to provide photography for the New Mexico Motorsports Report next month. Be sure to check it out!
For more information about the March Meet, visit https://aaafamosoraceway.com/march-meet/