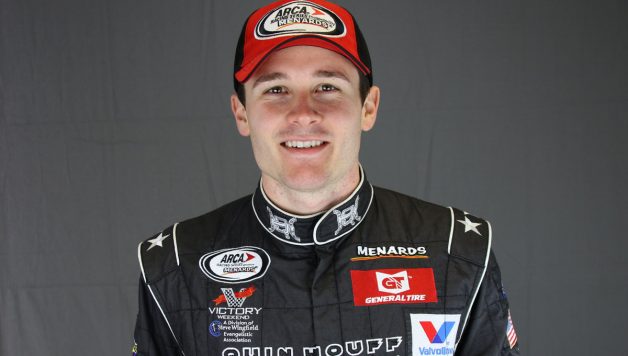 Getting to know Quin Houff, Spire Motorsports' rookie driver
AVONDALE, Ariz. — If you've never heard of Quin Houff before this weekend, don't worry — you're not the only one.
Houff, 21, is making his NASCAR Cup Series debut in the Spire Motorsports No. 77 car at ISM Raceway. He's expected to run about 15 events and possibly more if sponsorship allows.
Houff has only made 10 starts in the Xfinity Series. He ran five races for JD Motorsports at the end of 2018. His best career finish was 12th at Iowa Speedway two years ago.
How did he end up with a Cup ride?
"It's just one of those things where you don't really know how you ended up where you are," Houff told the New Mexico Motorsports Report. "To stand here and say I was able to drive a Cup car is a dream come true. It's all just about where you've been and who's seen you and you end up places. You get lucky almost. People work just as hard as I do to get here and never have the opportunity, so it's a humbling experience to be here."
Houff, a Virginia native, grew up racing local NASCAR events at South Boston Speedway and Motor Mile Speedway. He cut his teeth in Late Model racing.
"I grew up with racing as a hobby for my dad and me," Houff said. "I was a baseball player when I was younger. Injuries set me on the sideline for that. Then I picked up racing and I haven't set it down since. I grew up racing Late Model Stocks through South Boston and Motor Mile Speedway and did some NASCAR-sanctioned stuff.
"I went into Super Late Models and from there, it just kind of took off. I would have never dreamed that I've gotten this far. To be a small-town Virginia boy with the Cup guys is pretty neat."
Houff drove a Cup car for the first time on Friday morning when the opening practice session went green at ISM. He said he already likes the feel of the Cup car more than the Xfinity cars.
"It's crazy. It's still kind of surreal to be out there," he said. "These cars are fun. Already, I can tell I like it better than Xfinity. I like the power and I like the grip. I just got to get out there and play with it. It's a lot different. I got 312 laps to figure it out on Sunday."
For Sunday's race, he'll start 35th. Veteran Cup driver Reed Sorenson, who drove the No. 77 at Las Vegas last week, will be his spotter.
Photo: ARCA Racing