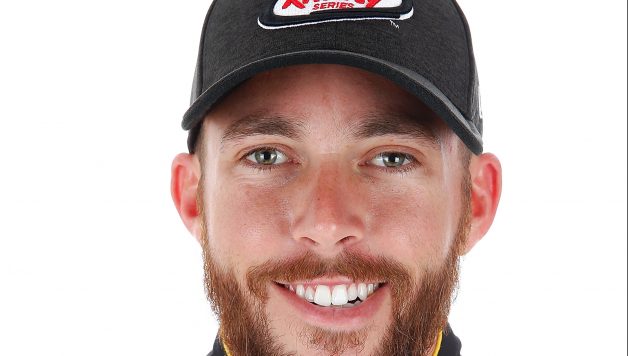 Ross Chastain, racing with four teams, has become one of NASCAR's busiest drivers
AVONDALE, Ariz. — Entering the 2019 NASCAR season, Ross Chastain knew he might be the busiest driver in the garage.
Chastain is running the full Cup Series schedule with Premium Motorsports and the full Xfinity Series schedule with JD Motorsports and Kaulig Racing. He's also racing with Niece Motorsports in the Truck Series on a part-time basis.
It's a tiresome challenge, but Chastain doesn't mind it too much. His goal is to be out for fans to see as much as possible.
"At the race track, it's actually something I'm struggling to balance," Chastain told the New Mexico Motorsports Report. "I want to do more fan stuff. I want to get out and just let people see my face and know who I am. Legitimately, Fridays and Saturdays are slammed just running from one garage to the other. That's something I'm still working on."
And even when he's away from the track, he's working on a tight schedule. On the weekdays, he visits the shop of each race team he drives for at least once. And he's started a new fitness regimen.
"I've been trying to take my fitness to the next level," he said. "I don't like it. It's terrible. I don't enjoy it, and I don't think anybody does. When it's done I'm like, 'Man, I'm glad I did that.' But doing it; riding a bicycle on the road … I've just always been working on the farm and that was all I needed to do."
Chastain's priority is the Xfinity Series. He's running for the championship and can't miss any of the 33 races. Most weekends, Cup and Xfinity are at the same venue. But when they're not, he'll stick with JDM for the weekend and fly to where the Cup Series is. For example, he'll spend Friday and Saturday at Iowa Speedway for the July Xfinity race. Then he'll fly from Iowa to Pennsylvania for the Cup race at Pocono Raceway.
He's embraced the challenge of competing in all three of NASCAR's national touring series. Chastain is slated to run at least 70 races. And he likes running as many as possible. After three weeks, he's competed in every national level race.
"So far, we have [run the most races], he said. "And that'll be the future, I hope."
Photo: NASCAR Media