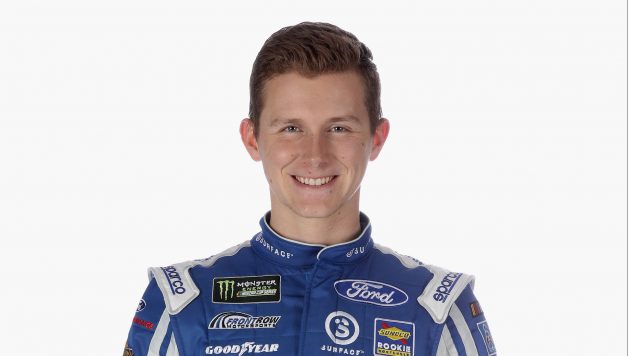 Proper timing, tribute to a mentor landed Matt Tifft in Front Row's No. 36
Just as Matt Tifft started to heat up at the end of last year's NASCAR Xfinity Series season, he began talking with Front Row Motorsports about joining the organization in its third full-time Cup Series car.
Tifft competed with Richard Childress Racing in 2018. He had a winless season but became a consistent frontrunner in the second half of the year. In the final 13 races, he finished outside the top-10 only twice.
Front Row, which acquired an additional charter during the season, was poised to expand its program from two cars to three. David Ragan and Michael McDowell were set to return, but who'd be the driver of the third car?
"This opportunity with Front Row came up in the fall of last year, really," Tifft told the New Mexico Motorsports Report. "For us, moving up into the Cup Series has always been a dream of mine. It's an expanding organization. I think historically if you just look at it, it gets better and better."
The 22-year-old rookie said timing was the biggest factor in landing a Cup ride. He was running well with RCR and Front Row was in the market for a new driver.
"We started talking in a part of the season when we just starting heating up," Tifft said. "As we started those talks, we started to have really good months through the end of the year. I think it just kind of worked out to where they were putting together their side of things."
When Tifft was set to join Front Row, he needed a new number. Front Row typically uses car numbers in the 30s and the team suggested No. 36 to Tifft.
"They asked how the 36 sounds, and it's actually really cool because I did race for Ken Schrader," Tifft said. "He was such a big mentor and a big help to me coming into the NASCAR series. Donnie Richeson was such a huge part of myself becoming a driver moving down to Charlotte."
Tifft raced Schrader's ARCA Racing Series car in 2014 and 2015. He says he still maintains friendships with people on the team even if he doesn't see them at the racetrack every weekend. And Schrader raced the No. 36 M&M's car in the Cup Series from 2000 to 2002.
"Obviously, Schrader racing that car in the '90s and early 2000s it's pretty neat to have the same number as he did," he said.
For Tifft, it's a way to honor the former Cup driver that he watched as a child. Now, he gets to race the No. 36 for the full 2019 Cup season.
Photo: Chris Graythen / Getty Images