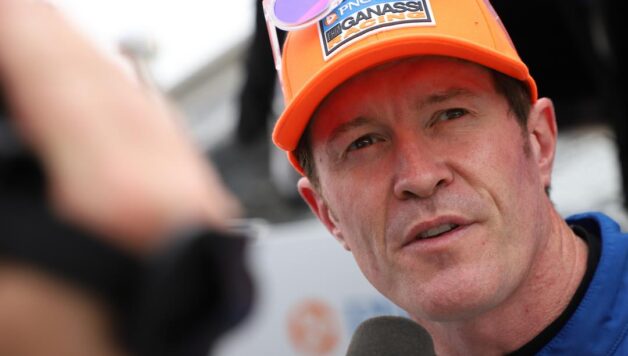 It feels unfair that Scott Dixon only has one Indianapolis 500 victory in his career so far when you think about it.

The 2008 winner and six-time IndyCar Series champion, Dixon won his fifth pole on the Indianapolis Motor Speedway pole on Sunday. Last year's Indy 500 runner-up Alex Palou will start second, and Rinus VeeKay will start on the outside of the front row in third.

Chip Ganassi Racing will have all five of its cars start in the top 12 for the 106th running of "The Greatest Spectacle in Racing" next Sunday. Seven-time NASCAR Cup Series champion qualified 12th for his first 500, while former Formula 1 driver Marcus Ericsson and 2013 500 winner Tony Kanaan will take the green flag from fifth and sixth, respectively.

Dixon's four-lap average speed was 234.046 mph, which is a record for the 500 pole. He is one pole behind Rick Mears for a tie in the most pole awards in race history.

Dixon, the 41-year-old New Zealander, won the 2017 pole and looked to be the car to beat early in the 500 that year. However, he endured a spectacular airborne crash when he came upon the slower car of Jay Howard in the short chute. Howard hit the outside wall, bounced into the racing line, and Dixon plowed into his No. 77 to produce one of the scariest crashes in IMS' history.

Dixon also won the pole for last year's running. He led a mere seven laps and finished 17th, though, after running out of fuel before his first pit stop and falling a lap behind.

For a driver of Dixon's caliber, it seems unfathomable how he has only won the 500 once in his career. One might say it is comparable to Dale Earnhardt Sr.'s inability to win a Daytona 500 for decades after winning seven Cup Series titles and accomplishing numerous wins in NASCAR.

The field of 33 will race on May 29 at 12:30 p.m. ET on NBC.
Photo: Matt Fraver of Penske Entertainment