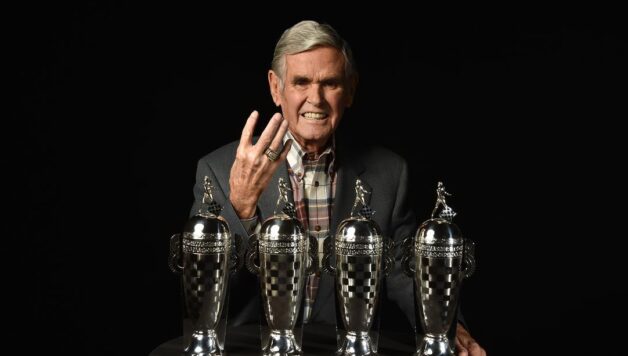 Al Unser Sr. will always be remembered as one of the four men to win the Indianapolis 500 four times.

It's an incredible accomplishment to win at the famed Indianapolis Motor Speedway once, but he — as well as several other Unser family members — created a legacy of winning that could perhaps only be matched by those with the last name of Andretti in American open-wheel racing.

Al Sr. was the youngest of four sons and arguably the best in terms of racing success. He won three Indy car racing championships (1970, 1983, 1985) and the Indy 500s in 1970, 1971, 1978, and 1987.

"He was a very smart race car driver," fellow four-time Indy 500 champion A.J. Foyt told INDYCAR.com in a statement after his death on Dec. 9, 2021.

The Albuquerque native is sixth on the all-time Indy car wins list, with 39 victories spanning from 1965 to 1987. His wins were for some of the best-known car owners in open-wheel history, including Al Retzloff, Parnelli Jones, Vel Miletich, and Roger Penske.

Altogether, he made 27 starts in the Indy 500 and currently holds the record for being the oldest driver to win "The Greatest Spectacle in Racing" at 47 years old. He was as dominant as anyone in Indy car competition for nearly three decades, and he won 28 poles and led nearly 6,000 laps in his career.

"Al was the class of the field," Johnny Rutherford said to INDYCAR.

Al Sr. came from a family of racers. His father, Jerry, and his two uncles raced in the Pikes Peak International Hill Climb in Colorado every year in the earlier portion of the 20th Century. Uncle Louis won the event nine times in his life, and Al Sr. won the event in back-to-back runs in 1964 and 1965.

Unser had three children, including Al Jr. Jr., or "Little Al" as he is affectionately known, is a two-time Indy 500 winner and Indy car champion himself.

"My heart is so saddened. My father passed away last night. He was a Great man and even a Greater Father. Rest In Peace Dad!" Little Al tweeted on the morning after his father's death.

In 2004, Al Sr. was diagnosed with liver cancer, and it was a battle he endured for 17 years until his death. He maintained a public image in the IndyCar community during that time, and his family opened the Unser Racing Museum in Albuquerque in 2005.

Throughout the later years of his life, Al Sr. was a friend and supporter of the New Mexico Motorsports Report.

"It's just the greatest feeling you could ever imagine — to accomplish something you just dreamed about. … All of a sudden, there you are. You have won the race. You have beaten the best there is. You've dominated the race all day. It was our day; there wasn't anything I couldn't do," Unser said about his first Indy 500 triumph.

He led 190 of 200 laps in the 1970 race. And it was only the beginning of an incredible career.

Al Sr. died at his home in Chama, New Mexico, seven months after the passing of his older brother Bobby.