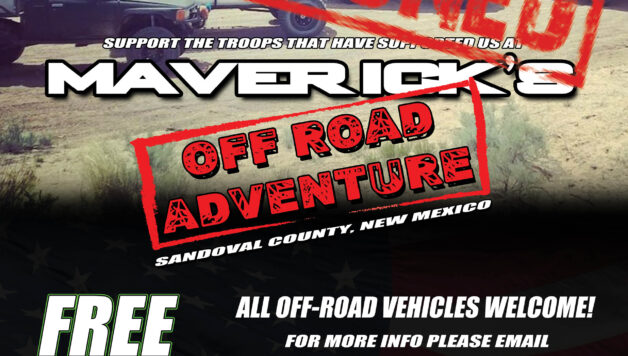 Maverick's Off-Road Adventure Postponed, New Date To Be Announced
Albuquerque, NM (Feb 20, 2020) – The New Mexico Motor Sports Report and Maverick Auto & Fabrication regret to inform the public that due to a family emergency and other circumstances outside of our control, we have been forced to postpone Maverick's Off-Road Adventure to a later date, yet to be announced.
Maverick's Off-Road Adventure was scheduled to hit the Land of Enchantment on Saturday, Mar 21, 2020. The location is subject to change with the reschedule, and we will announce an update as soon as we have more information. This will remain a free event to the public, encouraging off-road vehicles of all disciplines to join us for a fun day of wheeling on some of the most fun trails that New Mexico has to offer. While participants wait their turn to try out the trails, they are encouraged to visit some of our wonderful vendors that will be set up at the trailhead.
"While it is disappointing to reschedule this exciting inaugural event, it will also allow us to make it bigger and better," explained David Swope of New Mexico Motor Sports Report. "We are still working hard on making this a leading event for the off-road groups of New Mexico, and any updates will be announced promptly."
If you have any further questions or are interested in becoming a part of this historic event, please feel free to contact us at NMMotorSportsReport@gmail.com.