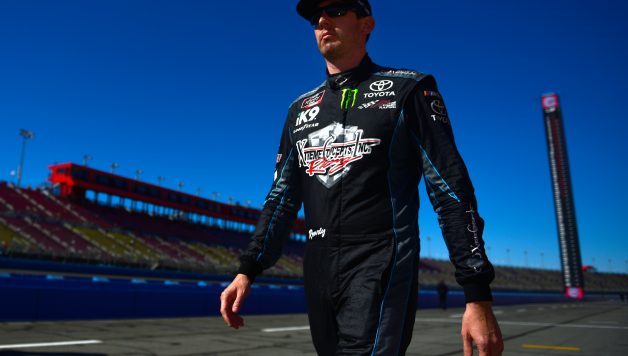 Haverlin: Kyle Busch's 200-win anticipation lives another day, unfortunately
Welp. We'll have to wait at least one more day.
Kyle Busch dominated the NASCAR Xfinity Series event at Auto Club Speedway on Saturday, but an uncontrolled tire penalty with about 40 laps remaining cost him the lead and ultimately, the race.
Cole Custer ended up winning and Busch finished second. Had Busch won, it would've been his 200th career win on the national level, and it'd be compared to Richard Petty's 200 Cup wins by countless fans and media outlets. But I'm sure you already knew that.
Busch will have another go at it during Sunday's Cup race. He starts fourth, so it probably won't take him long to find the lead.
The 200-win talk has dominated the headlines all week. The sooner Busch gets it done, the sooner we'll stop discussing it, hopefully. I don't root for Busch, but I'll be relieved when he finally does it and maybe we'll debate something more worthwhile.
Busch's 200 and Petty's 200 are entirely different. Different rules, different cars, different competition, different era. Why even compare them, to begin with? It's borderline nonsensical.
But it is what it is. He'll get to 200 eventually, and there will be fans that praise Busch for his legacy and fans that downplay his achievement because his victories weren't all Cup wins.
Whatever. I don't care. I'm just ready to move on from the 200-win debate.
Photo: Jared C. Tilton / Getty Images