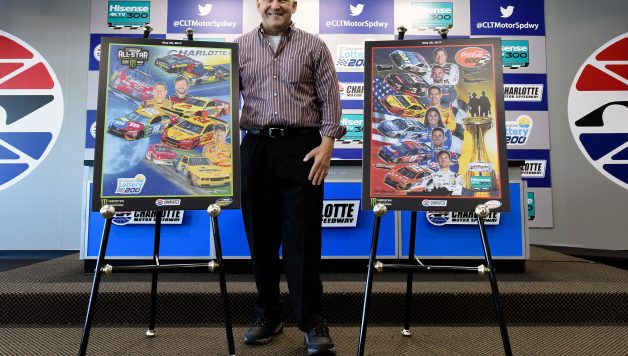 DAYTONA BEACH, Fla. — Sam Bass, the creator of countless famous NASCAR car paint schemes, died Saturday at age 57.
The announcement was shared from Bass' social media accounts by a family member.
PR: It is with a sad heart that our family shares the news of our loss with the NASCAR community. Sam Bass, a loving husband, father, and inspiration to us all, passed away earlier today. Thank you for your prayers during this very difficult time. God Bless – Denise Bass

— Sam Bass (@sambassartist) February 16, 2019
Bass was the artist of some of the sport's most legendary designs, including Jeff Gordon's "Rainbow Warrior" car, Dale Earnhardt Jr.'s first Cup Series car, Jimmie Johnson's first Lowe's car, and Tony Stewart's Home Depot car.
Editor's note: I interviewed Bass for a profile piece in 2016. You can read more about his life here.
Photo: Jared C. Tilton / Getty Images