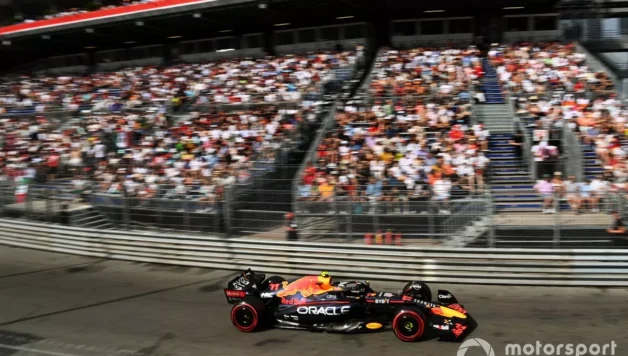 History of F1's Monaco Grand Prix makes it one of the world's greatest races
The Principality of Monaco is less than a square mile and is populated by 40,000 residents, but don't let its small size fool you. It's home to one of auto racing's most historic and glamorous events.

Formula 1's Monaco Grand Prix is one of the planet's oldest and most famous motorsport events. The race first ran in 1929 before the F1 championship existed as we know it today and has grown into one of the crown jewels and "bucket list" items that every diehard race fan would like to check off one day.

I'm not saying you should take out a second mortgage on your house or steal from your child's college fund, but that might be what it would take for the average person to attend the Grand Prix. Travel packages for the race weekend can run higher than $10,000, depending on the size of your party and how extravagant you'd like to make your trip.

Monaco has casinos, nightlife, and all the finest cars, luxury suites, and dining options one could think of. The race is a popular destination for celebrities, and it is obvious why. What could be better than hanging out on a yacht while sipping champagne and watching an F1 race?

Monaco has perhaps the most unique track layout of any circuit anywhere. There are steep elevation changes, tight and narrow corners, and a tunnel, making it a physically and mentally demanding race track for drivers.

Ayrton Senna won the race six times during his career, including five consecutively between 1989 and 1993. Other greats to have conquered the streets in Monte Carlo include Graham Hill, Michael Schumacher, and Alain Prost, who have all won it at least four times.

In recent years, Mercedes and Red Bull have enjoyed success at the track, with wins by Lewis Hamilton, Max Verstappen, Daniel Ricciardo, Sergio Perez, and Nico Rosberg. The 2016 world champion Rosberg won it three consecutive times between 2013 and 2015.

The race is part of the motorsport triple crown, which includes the 24 Hours of Le Mans and the Indianapolis 500. The Monaco Grand Prix typically occurs the same weekend as the Indy 500 and NASCAR's Coca-Cola 600 at Charlotte Motor Speedway.

The tripleheader of Monaco, Indy, and Charlotte has become what many fans call the greatest day in motorsports. In the U.S., it has become popular for racing enthusiasts to be glued to their television to watch each race with the meal associated with each time of the day: breakfast in Monaco, lunch in Indy, and dinner in Charlotte.

Red Bull has won three of the last four races in Monaco. Ricciardo won the 2018 running, which ended up being an excellent day for the Australians because Will Power won the Indy 500 later that afternoon. Verstappen won his first Monaco Grand Prix in 2021, and Perez won last season.

The Red Bulls seem like the team to beat again this year for both the driver's and constructor's world championships. Given their success at the track tucked along the French Riviera, it could be them again atop the podium on Memorial Day Weekend.

Pole position has become increasingly crucial at Monaco as the track's tight corners have remained mostly unchanged over the years. Yet, the cars have become bigger and longer, which has made passing challenging. No matter the quality of the racing, Monaco has cemented its place as the track every driver dreams of winning.
Photo: Mark Sutton / Motorsport Images