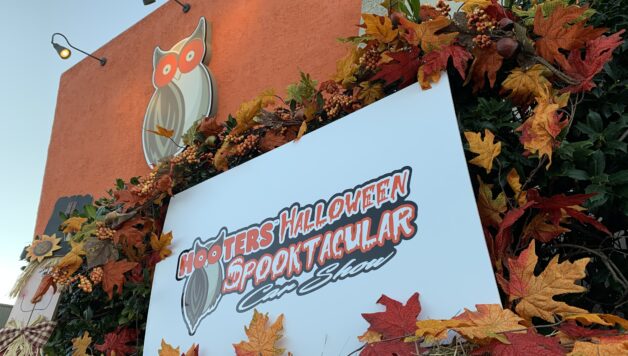 The Hooters Halloween Spooktacular Car Show Returns in 2023
Published On March 22, 2023 |
Top Posts
It was a beautiful fall day in October in Albuquerque and perfect for a car show. The New Mexico Motor Sports Report was proud to present the Hooters Halloween Spooktacular Car Show on Saturday October 29, 2022.
Cars started showing up at 6am with over 160 cars in attendance by 9:30am. We even had a few joined in the fun who didn't register or even stay the whole show, but fun was had by all.
Games and Trick or Treat was available for FREE to the public. Intellitec College & Dions had booths for games as well as a Selfie Booth created by our talented staff. The GTO Club brought out the Value Cover Track and NAPA Auto Parts provided young and young at heart complimentary Hot Wheels to race on the track.
Clark's Pet Emporium sponsored a Pet Costume Contest. Yearwood Performance sponsored the Costume Contest for males & females. Gift Certificates were given to the winner's, who were judged by public acclaim via cheering, roused on by Steve Haydu.
Over $2,000 was raised for "Give a Hoot," a campaign sponsored by Hooter's Restaurants worldwide to promote Brest Cancer Awareness. The 50/50 had prizes provided by Swope Real Estate including a floor jack, jack stands, a pancake compressor and more.
Trophies were provided by Advanced Testing Services Inc (ATSI), Albuquerque Dragway, Car Crafters, Jackson Compaction, New Mexico Motor Events and Yearwood Performance. Every entered car was able to vote for their favorite participating vehicle by decade. People's Choice and Best in Show went to Reggie & Margaret Tibbetts, in that order.
The 2023 Hooter's Halloween Spooktacular will be Saturday October 28 – same Bat Time, Same Bat Location!