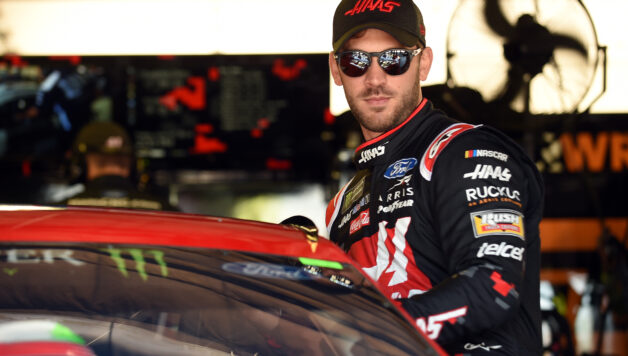 Gaunt Brothers Racing's hiring of Daniel Suárez will only improve team
When Stewart-Haas Racing decided to promote Cole Custer to a seat in the NASCAR Cup Series in November, it left Daniel Suárez without a ride for 2020.
Custer, 22, has competed for the Xfinity Series championship with SHR since 2017 and had a breakthrough year in 2019. He won seven races, six poles, and finished second in the title. It was inevitable that he would compete at the top level in 2020 — whether it was with SHR or not.
Suárez's 2019 season was his only one with SHR. Before that, he drove the No. 19 Toyota for Joe Gibbs Racing. He was called upon by Gibbs after Carl Edwards announced his shocking retirement before the 2017 campaign.
Suárez — although the 2016 Xfinity champion — wasn't quite ready for the leap to Cup. It wasn't that he didn't have enough talent — it just wasn't expected yet. So he struggled his rookie year with only 12 top-10s and finished 20th in the standings with one of NASCAR's top teams.
He posted even worse results in 2018, so he was replaced by Martin Truex Jr. the following year when Furniture Row Racing shut down. But a seat opened up at SHR for the Mexican when Kurt Busch left for Chip Ganassi Racing.
Suárez finished 17th in the standings and scored four top-fives this past season, which were both career bests. But his backers weren't willing to continue paying the cost of keeping him in the No. 41 Ford.
There weren't many options for Suarez to choose from this offseason. But Gaunt Brothers Racing, one of the Cup Series' part-time teams of recent years, was looking to strengthen its program. It receives technical support from Toyota, which Suárez has previously worked with, so it was a no-brainer for him to rejoin the manufacturer.
GBR now also has adequate funding for the first time in Coca-Cola and CommScope. So it will attempt the full 36-race schedule, although it doesn't appear it will have a charter.
The No. 96 Toyota will have to race its way into the Daytona 500. But expect a stronger year for the team as it embarks on its first full schedule with Suárez behind the wheel.
Photo: Logan Riely / Getty Images