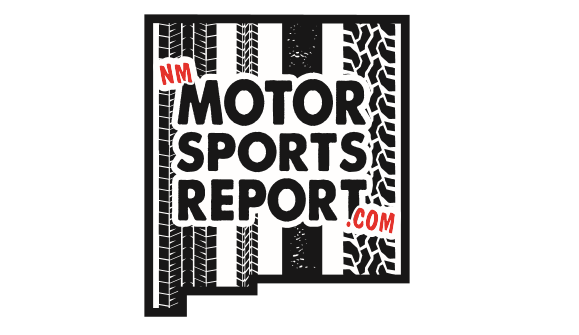 1. NASCAR's short-track aero package should be better
The races on intermediate-sized tracks with the high-downforce aero package that NASCAR implemented last year were mostly enjoyable. However, the same cannot be said about short tracks and road courses. NASCAR will re-adjust its short-track package, particularly in the splitter and spoiler areas. Go Fas Racing's Corey Lajoie said the spoiler will be reduced to about three inches in height, although NASCAR is yet confirm anything. The goal is to promote more passing and closer racing on the smaller circuits, which need it most.
2. Is Joe Gibbs Racing already the favorite for the 2020 Cup title?
With Phoenix Raceway now hosting the NASCAR Championship Weekend, JGR has the advantage. The team has won four of the last five races at the desert oval, dating back to Matt Kenseth's final career victory in Fall 2017. Denny Hamlin and Kyle Busch have taken several checkered flags at Phoenix, but veteran teammate Martin Truex Jr. has never won there. Many thought Hamlin was destined to win the title in 2019, but perhaps it comes in 2020?
3. How will Arrow McLaren SP's rookie lineup fare?
Oliver Askew and Patricio O'Ward will race for AMSP in 2020. The team decided to remove James Hinchcliffe from his full-time role as the No. 5 Chevrolet driver.
Askew and O'Ward are the two most recent Indy Lights champions, and they were dominant when they were in the series. O'Ward even looked impressive in his few starts with Carlin last year before leaving America to race in the Japanese Super Formula series.
McLaren will bring funding and do everything it can to make sure its IndyCar venture doesn't fail. The team was humiliated last May when it didn't qualify for the Indy 500 with Fernando Alonso.
4. What will happen to James Hinchcliffe?
It doesn't appear the Mayor of Hinchtown will land a full-time ride in 2020. But he is expected at least run the Indianapolis 500 and possibly a few other races. He does have a moderate amount of financial support from Honda, and he is still technically under contract with Schmidt-Peterson. There have been rumors about him joining NBC Sports in an analyst role until he can return to a full-time position.
5. Alonso's continued pursuit of the triple crown
Fernando Alonso will return to Indy this upcoming May. What team he partners with remains to be seen, though Andretti Autosport seems to be the frontrunning candidate. The Spaniard said winning the 500 will be his "priority" this year. If he ever wins it, he'll be the second driver ever to complete the motorsport triple crown. Graham Hill is the only one ever to do it.
6. NASCAR Cup ROTY battle
With "The Big Three" of the 2019 Xfinity Series campaign graduating to Cup, the 2020 Rookie of the Year battle is shaping up to be one of the best in at least a decade.
Tyler Reddick, Christopher Bell, and Cole Custer will face off in a three-way battle, just as they did in '19 for the Xfinity title. Based on the quality of the rides these drivers will be in, Custer probably has the advantage right now. He's entering the Stewart-Haas Racing Cup program, which has been a championship contender for just about every year of its existence.
Bell and Reddick might have more work cut out for them. Reddick is staying with Richard Childress Racing as the team hopes to resurrect its Cup program while Bell joins Leavine Family Racing, which gets support from Joe Gibbs Racing and Toyota.
7. Hamilton's quest to be F1's GOAT
Is Hamilton already the favorite for the 2020 title? Ferrari and Red Bull still don't have the muscle to beat Mercedes on a week-to-week basis. And Valtteri Bottas, although better in 2019, hasn't shown the same consistency as his teammate, who now has six world titles and 84 career wins. Can he win seven Grands Prix next year along with the championship to match Michael Schumacher's records? It seems likely.
8. Johnson's swan song season
Jimmie Johnson will have one last try at another NASCAR championship. Since winning the 2016 title, he has only three wins. He wasn't victorious in 2018 or '19, but he insists that he isn't washed up. Can the seven-time champ win an eighth? Or at least win one more race before hanging the helmet?
9. The arrival of Hypercar in WEC
The successor of the LMP1 will make its debut in the FIA WEC 2020-21 season. Aston Martin and Toyota have confirmed they will field the new top-class vehicle after this year's 24 Hours of Le Mans.
10. James Davison to compete in America's most celebrated races
Davison will run the Chili Bowl, Daytona 500, Indianapolis 500, and IMSA's four Michelin Endurance Cup events (Rolex 24, Sebring 12 Hour, Six Hours of Watkins Glen, Petit Le Mans) in a partnership with Byrd Racing.
11. NASCAR on Fox broadcasts without DW
There will be no "Boogity" in the NASCAR on Fox broadcast booth during races this year. It will be only lap-by-lap commentator Mike Joy and color analyst Jeff Gordon calling the events, with Larry McReynolds continuing his role as the rules analyst. Darrell Waltrip has been a mainstay with the network since 2001.
12. Hallie Deegan's ascending career 
Deegan has won in NASCAR's K&N (now ARCA) West division in the last two years. She switches from Toyota to Ford with DGR-Crosley now and will focus her 2020 campaign on the ARCA Menards Series.
13. Mick Schumacher's ascending career
The son of F1 legend Michael Schumacher will continue his young career by returning to Prema Racing's F2 program. He won one race and finished 12th in the standings in 2019.
14. Matt DiBenedetto finally got his break. Now he must perform
Matt DiBenedetto's 2020 fate was dependent on Joe Gibbs Racing's plans. Since JGR re-signed Erik Jones to the No. 20 Toyota, that meant Christopher Bell would go to Toyota's other team, Leavine Family Racing.
At first, it looked like DiBenedetto was handed another tough break that was out of his control. But with Paul Menard choosing to retire while his family continues sponsorship of the Wood Brothers Racing No. 21 Ford, DiBenedetto has been selected to take over the famed ride. DiBenedetto is signed for one year, so now he must be a contender to remain with NASCAR's oldest team beyond 2020.
15. Newgarden now has two IndyCar titles. But that's not enough
When you drive for Roger Penske's IndyCar team, it is expected that you win an Indy 500 at some point. Josef Newgarden hasn't done that yet, but he's one of the best drivers in the field and now a two-time series champion.
Penske cares more about Indy 500s than series titles, though. Will Power and Simon Pagenaud got theirs in the last two years. Now it's time for Newgarden to claim his.
16. Can Rossi win a championship with Andretti Autosport?
When Alexander Rossi won at Indianapolis in 2016, some compared it to Trevor Bayne's unlikely Daytona 500 win in 2011 because no one saw it coming. It turns out Rossi is pretty fast, though. When 2017 rolled around, Rossi proved that he could be a weekly contender. He's Honda's and Andretti's top driver right now, and the only thing stopping him is the IndyCar juggernaut known as Team Penske.
17. The Dutch Grand Prix returns to F1 calendar
For the first time since 1985, Circuit Zandvoort in the Netherlands will host a Formula 1 race. The curvy and fast track is popular among fans and will be especially memorable for the young Dutchman Max Verstappen.
18. Can Chip Ganassi's Swedish drivers find IndyCar success?
The Ganassi team has undoubtedly enjoyed a healthy amount of success with Scott Dixon in its cars. But Swedish drivers Felix Rosenqvist and Marcus Ericsson must step up to the challenge now as they enter their second season in IndyCar.
19. Hendrick Motorsports needs to improve 
Chase Elliott has carried the flag for Hendrick in the last two years with six wins. The only other driver to win for HMS since the start of 2018 is Alex Bowman, who earned his first victory at Chicagoland in 2019, though. It's been a tough stretch for the Chevrolet-powered organization. Jimmie Johnson hasn't won since April 2017, and William Byron is still seeking his first checkered flag. The Camaro-style body was introduced two years ago, and Chevy teams have struggled to win with it. But how much longer can the body shape be blamed for the lack of results?
20. Kyle Larson's pending free agency 
Where will Kyle Larson land in 2021? It's going to be a hot topic this summer. Some might suggest Stewart-Haas Racing. Others think he could be Jimmie Johnson's replacement at Hendrick. However, that does seem rather unlikely as Hendrick probably wouldn't allow him to participate in dirt track racing. Maybe he could just stay with Chip Ganassi Racing after all?