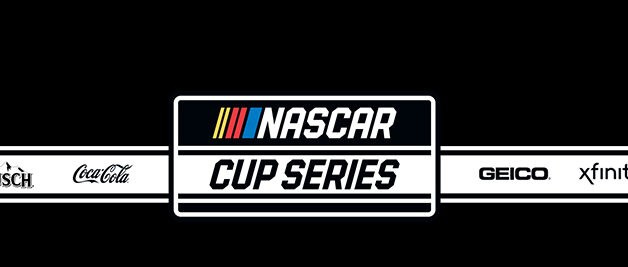 NASCAR unveils four 'Premier Partners' for new Cup Series sponsorship model
It's been known for several months now that NASCAR will no longer have one entitlement sponsor for its top series. The sanctioning body is going with four 'Premier Partners' in 2020: Geico, Coca-Cola, Xfinity, and Busch Beer.
This is a drastic change from NASCAR's previous entitlement partners. The Cup Series has only ever had one Cup sponsor per year since 1971 when Winston came into the sport. Then Nextel/Sprint came into the picture in 2004 and stayed until 2016.
Monster Energy has been the entitlement sponsor since 2017, but that role came to an end when the checkered flag waved at Homestead-Miami Speedway last month.
In a press release, NASCAR said the new partnership model "will provide many strategic benefits to the industry, including greater activation opportunities for brands across the sport."
The four new partners will retain their already existing marketing roles in NASCAR. Geico will continue to sponsor Ty Dillon and Germain Racing as well as the spring Talladega race. Earlier this year, it became the "Official Insurance Provider of NASCAR."
Busch will continue to support Kevin Harvick, Stewart-Haas Racing, and the Pole Award. Xfinity keeps its place as the series sponsor of NASCAR's second-tier division and the "Official Entertainment Partner of NASCAR." Coca-Cola will continue to be the presenting sponsor for NASCAR Salutes and enhance its position as the "Official Soft Drink of NASCAR."
Geico will be a presenting sponsor for part of the season. Coca-Cola will be the regular-season championship trophy's presenting sponsor. Xfinity will sponsor the fall Martinsville race, which becomes the final Round of 8 event on the 2020 calendar. Busch's new role hasn't been disclosed yet, but it will sponsor a race in 2020.
All four sponsors will be apart of the NASCAR Cup championship at ISM Raceway and the All-Star weekend. They will also be visible in the industry's marketing channels, including broadcasts, social media, and at-track activations.
"This has been a monumental year for our sport, one highlighted by significant changes in our business model to ensure long-term viability and growth," NASCAR President Steve Phelps said. "As we begin this new chapter, we are joined by four incredible brands with deep-rooted histories across all levels of our sport. We are honored to have this elite group represent our NASCAR Cup Series for years to come."
The length of these new deals with Premier Partners is unknown, but expect NASCAR to keep this model for years to come. The banners of the cars' windshields will be different without Monster Energy on them, but what they might look like remains to be seen.
Monster Energy is expected to remain a partner within NASCAR. It will take on a new role, which could be announced this week, and continue its partnership with Kurt Busch and Chip Ganassi Racing.
Photo: NASCAR Media